For the past several months I've been working on a project that is a labor of love.
The Stations of the Cross are well known, not only by Catholics, but by Chri
stians everywhere. In 1991 Pope John Paul II initiated a revised version, using only biblical texts. He call
ed this new version "The Way of the Cross.
Based on "The Way of the Cross," my close friend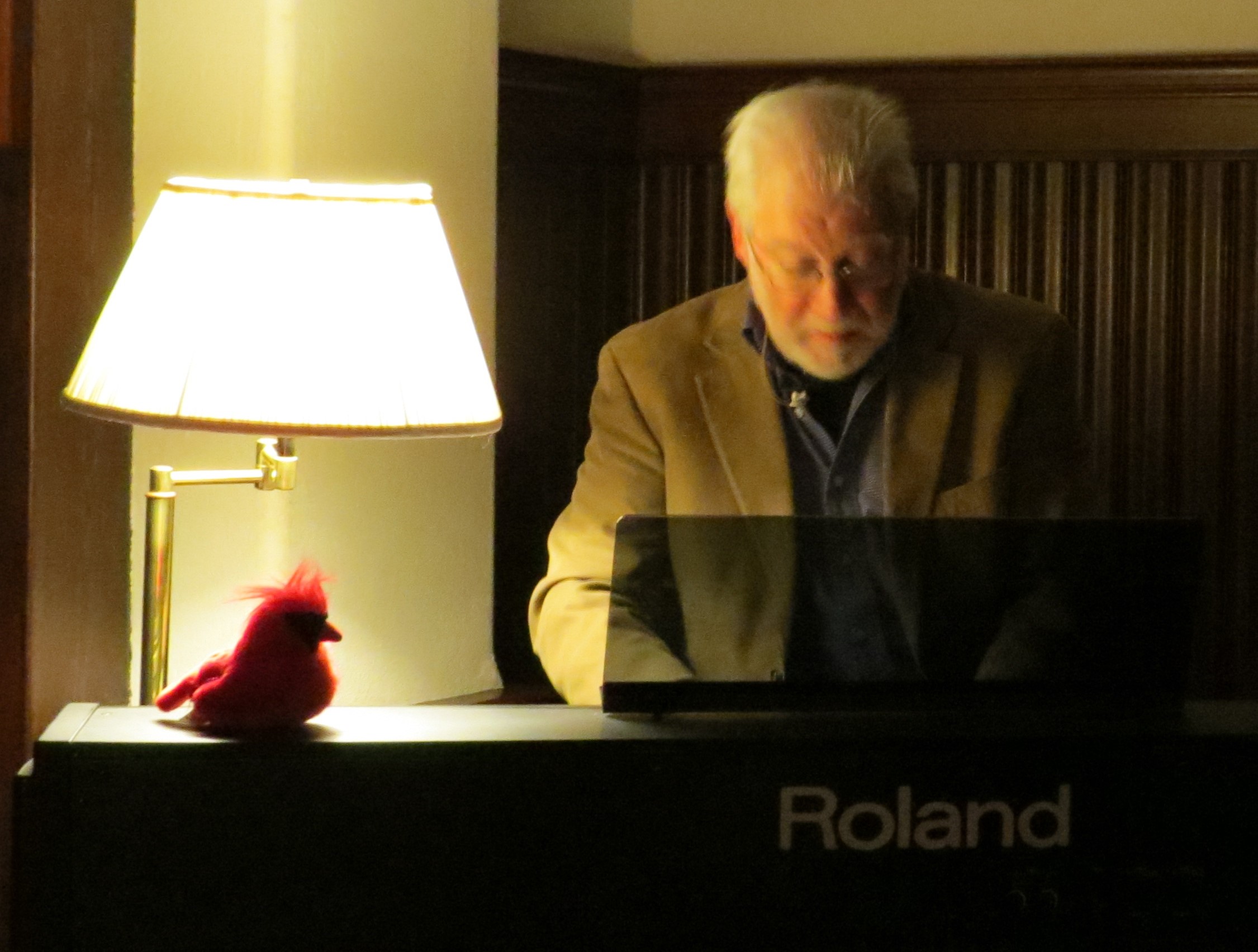 and well-known pai
nt
e
r
, Steve Hawley, and I have been working together on a
visual/aural contemplative experience, called "Waiting at the Station." Steve has painted 14 canvases and I have written 14 songs, one for each of
the "stati
ons."
"Waiting at the Station" is intended as a spiritual springboard, allowing song and visual art to help expand the timeless soul benefits of remembering our Lord's passion.
Our first goal was a full color art book with paintings, text and lyrics — this being the most financially attainable first step.
The book is now available and can be ordered using our order form, or at Amazon. Thank you to all who helped make this possible. Here's the cover, and a sample page.
Ultimately we hope to be able to create not only the art book, but a music CD and, finally a full DVD video presentation. This summer, another friend, Bruce Smith generously donated his masterful keyboard talents in a recording session for demo versions of five of my "Waiting at the Station" songs. Through the design artistry of yet another friend, Jon Couch, the text, music and painting meld together to create an inspiring presentation for download or DVD presentation. Here is a "rought cut" example, using the First Station.
We've raised the money needed for the art book. But we continue to need your help if this project is to go further down the tracks.. If you'd like to contribute to the "Waiting at the Station" project, you can go to our donations page, or send a check to Quail Ministries, 121 West Avon Road, Unionville, CT 06085, or call me at 860-673-1032. Every donor of more than $100 will receive a copy of the book, which is now available.
Director of Operations for Quail Ministries Inc.